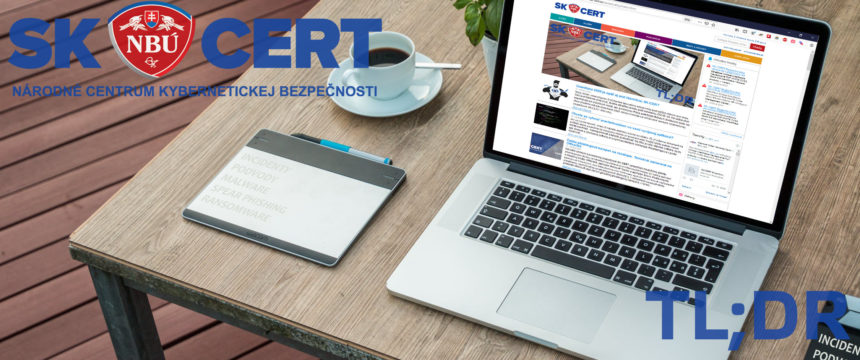 TL; DR: Stupid mistakes for millions of euros and praise for SENZI TV
In the 46th week, information about the ransomware attack on Senzi TV appeared in the Slovak media world. Together with an attack on the South Korean fashion company E-Land and the crushing financial losses of the French company Sopra Steria, it emphasizes a current trend of using ransomware by cyber attackers.
Vulnerabilities in the Sophos database and the Tesla model X unlock system have also been identified and fixed.
Dutch Defence Minister and operators of a popular streaming Spotify service made a relatively dangerous mistake.
If your kids have decided to join the game Among US, be careful. More in our selection.
Keeping a cool head
Senzi TV became a target of an unknown ransomware attack. All computers and backups were encrypted. The company acted exemplary; refused to negotiate with attackers and filed a criminal complaint. Operation has been restored and lost data will be recovered from external sources.
Stupid and dangerous mistake
Dutch Defence Minister Ank Bijleveld published a photograph of herself taking part in a secret on-line meeting. There was part of the pin code in the photo, the rest of which could be easily guessed. A Dutch journalist Daniel Verlaan took advantage of this vulnerability and successfully hacked his way into a video meeting of EU defence ministers of 27 countries.
Malware as a business
Romanian Police in cooperation with Europol and Interpol arrested two attackers. They were renting malware encryption, which prevented an effective usage of antivirus softwares. They were also selling a scanning service that allowed other cybercriminals to test their malware against antivirus tools.
Very quick leasing
A security researcher at Belgian University KU Leuven revealed the vulnerability of Tesla Model X car, which allows the car to be stolen in 90 seconds by exploiting two other vulnerabilities and the hardware worth about 300 euros.
Expensive record
French company Sopra Steria, which was a target of the Ryuk ransomware attack in October, estimates losses between 40 and 50 million euros. About half will be covered by cyber insurance. Sopra Steria thus ranks among the companies with the largest financial losses after cyberattack.
Music for hackers' ears
Security researchers discovered a database of more than 380 million login credentials and other user data being validated against the Spotify music platform. The company initiated a reset of the users' passwords. Methods of validation and the group that collected the data are both unknown.
SHORTCUT
« Späť na zoznam