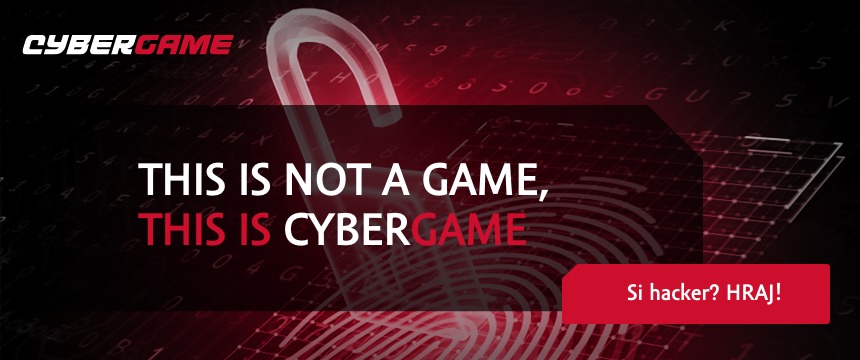 We are badly lacking both cybersecurity professionals and cybersecurity awareness. Professionals as well as students can experience taking part in a cybersecurity game
Europe lacks 168 thousand cybersecurity professionals[1]. Slovakia estimates the current need of 10 thousand professionals in all segments and various specializations. Demand has increased worldwide in the last two years. Teleworking and remote learning, the take-off of cloud and virtual technologies and the aggressive increase in cybercrime have contributed to this need.
"Technologies, legislation and social sciences are interconnected in cybersecurity. The dynamics of the sector is so huge that only intensive cooperation among different sectors will bring us the solution," explains Rastislav Janota, Director of the National Cyber Security Centre SK-CERT. "We need to work on awareness raising, extension of education and at the same time we need to put experienced professionals in the frontline. And particularly, an open communication is important."
A cybersecurity game CyberGame intended for students, talented gamers, programmers and professionals of different levels is a contribution of the professional community to education and awareness-building. It starts on 1 March, will last ten weeks and contains tasks of varying difficulty. It is designed for individual gamers and in case of companies and institutions it can serve as a great training platform.
The Slovak economy and state administration lack cybersecurity auditors and managers. Employers seek developers, architects and analysts. The society lacks forensic experts and investigative specialists in the cybersecurity field, project managers as well as teachers and lecturers at all levels of education.
At the same time, new positions of employment in health, training, education, industry and online services are constantly being created for cybersecurity professionals. This applies to all areas such as data, networks, end devices, applications and cloud storages.
The competition is divided into four thematic branches, each with several scenarios, and what the participants need for the game are just their own computers and freely available analytical tools. CyberGame has the parameters of a cybersecurity exercise but it is designed to include tasks of varying difficulties and competing in several categories.  
The professional guarantor of the competition is the National Cyber Security Centre SK-CERT and all tasks were created by its team of professionals. CyberGame will last ten weeks, and the tasks will be updated continuously.
The best gamer in the overall rating together with the best female and male student gamers will win a trip to the ESET Malware Laboratory in Montreal. The youngest gamer will receive a gaming laptop ROG Flow Z13, and the best participants from the public administration and gamers in the branches will receive ESET software licenses.
[1] Source: CYBERSECURITY WORKFORCE STUDY, 2020: Cybersecurity Professionals Stand Up to a Pandemic
« Späť na zoznam