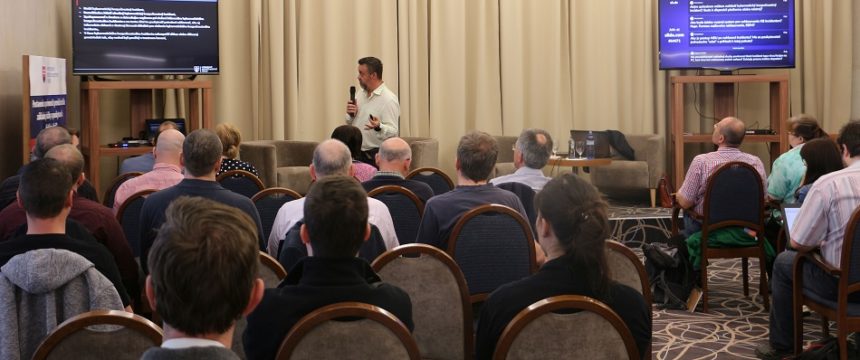 The First of a Series of Workshops on Cyber Security Act
The workshop aimed at clarification of status and responsibilities of operators of essential services and digital service providers was held on 13 April 2018 in Bratislava's hotel Bôrik. 
The Act on Cybersecurity came into force on 1 April 2018. It is the first legislative act which comprehensively approaches the issue of security in the national cyberspace. It introduces new obligations for controlled subjects, gathers cybersecurity incident reports in a unified information and communication point and standardizes security requirements in compliance with international standards.
Regarding the extent of the issue specified by the Act, the National Security Authority is planning to inform gradually all entities concerned about the Act content.  
The first of a series of workshops explaining the Act on Cybersecurity was organized by the National Security Authority for operators of essential services and digital service providers. Tasks which must be carried on by operators and providers in the near future were presented and discussed. Participants were informed about conditions for technical implementation of the Act and about services of SK-CERT National Unit.   
During the year 2018 other workshops of this type will be held. They will be intended for different target groups, or for organizations from different sectors.  
« Späť na zoznam