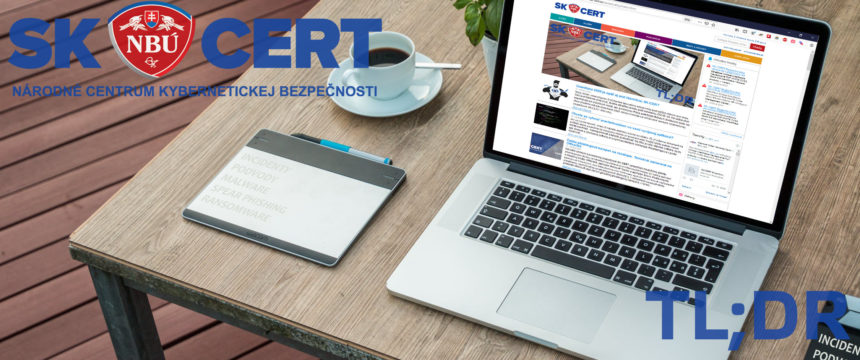 TL; DR Young talent competition and cheap malware (39th week)
October is the month of cyber security; a new ransomware has been found; and today, malware is sold very cheaply. 
In addition, a former member of the REvil group is arguing with his former colleagues for money and young cybersecurity talents were competing in Prague.
Cybersecurity month has started
As every year, also this October is a cybersecurity month. The European Cybersecurity Month is a campaign that promotes cybersecurity among EU citizens as well as companies and organisations. It is ensured through sharing of useful information, awareness raising and through various activities across Member States. This year's themes are "Cyber first aid" and "Be cyber-secure at home".
Young talents were competing
The European Cyber Security Challenge competition was held in Prague from 28 September to 1 October. This is a key activity of ENISA. It aims to support cybersecurity talents across Europe. 17 teams participated in this year's competition. Slovakia was represented by the Cyber Security Competence and Certification Centre as the co-organizer, this year in the role of an observer.
Very cheap malware
Security researchers from Kaspersky have spotted a new malware dubbed BloodyStealer that is available for sale as a service on dark web. The malware that is partly targeting players allows to harvest, among other things, bank cards and passwords from web browsers as well as to steal accounts for multiple gaming platforms including Bethesda, Steam, Epic Games, GOG Galaxy, Origin. The malware is offered for $10 for a 1-month subscription or $40 for a lifetime subscription.
New ransomware on the horizon
Security researchers from ZeroFox Threat Intelligence discovered a new ransomware Colossus. Ransomware affecting Microsoft Windows operating systems already has a support website for setting up communications with victims and shares a similar ransom note structure to EpsilonRed, BlackCocaine and REvil ransomwares. Colossus has the first known victim, an automotive group based in the United States.
Apple again vulnerable
A new zero-day vulnerability has been discovered in Apple Airtags products that allow to find missing wallet, keys or other personnel items. It will allow the cybercriminal to notify the owner about finding the item, redirect them to a malicious phishing page and steal their credentials to iCloud.
Cyber tournament
Terranova Security Corporation, in collaboration with Microsoft, organises the "Gone with phishing tournament". The tournament held in October 2021 allows companies to test their employees for free in their ability to detect phishing in a real-world simulation, and finally provides employers with statistics.
No more phone calls
Covisian, Europe's largest call centre provider, has become a target of the Conti ransomware attack. The attack froze its IT systems and crippled call centres of the Spanish and Latin American GSS division, which was forced to switch to Google-based systems as an alternative. According to the company's statement, the cyberattack of 18 September did not affect its servers or databases.
SHORTCUT
« Späť na zoznam