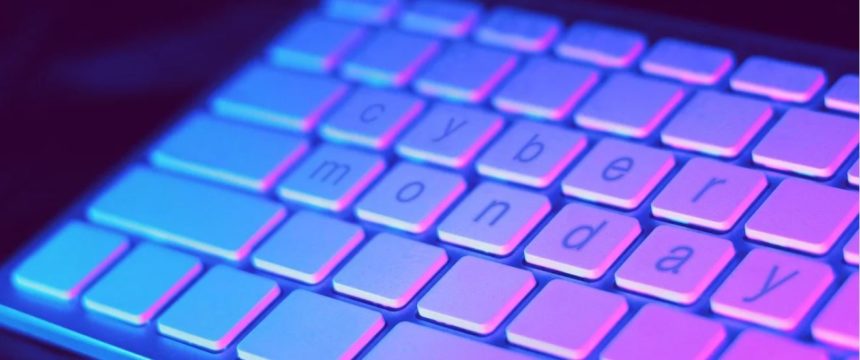 Advices regarding Shopping on Black Friday and Cyber Monday
Black Friday and Cyber Monday are the days when retailers attract customers to sales and big discounts. Having said that, we would like to introduce some tips for the public, regarding fake stores, suspicious e-mails and phishing cases which are associated especially with these promotions.
During these days, with extremely attractive discounts, customers often become victims of cyber attackers. The cyber attackers are mostly active in sending e-mails with phishing content. We come across this repeatedly. The attempts of attackers can result not just in taken money but also stealing your personal data or card numbers to abuse them later on.
In this context, the European Security Company CSIS has discovered more than 10 000 new domains that can be abused for fraud on Black Friday and Cyber ​​Monday. Europol alone confiscated 33 654 online domains selling fake goods within international campaigns in connection with Black Friday.
Our tips:
Buy from official retailers – If you receive an offer through your e-mail or other online offer for specific products, consider buying from official retailers. Most fraudulent websites attract customers with very low prices or other unexpectedly favourable conditions. It often means that the "retailer" does not intend to sell the product or is selling fake goods.
Verify the prices – If the website attracts you with prices that do not match the prices on other websites with the same product, you should avoid it. Even on Black Friday or Cyber ​​Monday, official retailers follow a similar pricing policy.
Terms and Conditions – Every reliable seller has terms and conditions and return policy published on their website. On most fraudulent websites such content is missing, or terms and conditions are clearly disadvantageous to the buyer. This is not a sign of  trustworthy trade.
Reviews – To check if a website is legitimate, search the Internet for reviews. They can help you if to trust the seller. With newly registered domains, it may be difficult to find helpful reviews if the domain was registered just a few days before offering products or a few days before Black Friday, which you might consider to be suspicious. This can be checked via free web tools such as https://www.whois.net.
Website design and security – Many fraudulent websites are trying to copy the designs of official retailers. Be attentive to errors on the website, such as inoperable URL links. Also, make sure the website works on the https protocol, designed as a "lock" in the browser at the website link. Attackers often use a deliberate typo in the domain address to make the website link look legitimate.
Contacts – If there is no contact information provided, you should be vigilant. Legitimate websites use several means of communication with customers, particularly via e-mail address, phone, online chat options, as well as by providing a physical address and invoice information (for example a company registration number). It is recommended to purchase from traders with a registered office in the Slovak Republic because the return policy could cause some difficulties. You may have the impression that the products on the website come from Slovakia, but finally you will receive goods from China and you will have problems at customs with goods that are fakes from China.
Methods of payment and its securing – Official online stores offer their customers, in most cases, multiple payment options, such as card payment, cash on delivery, credit transfer or personal pick-up. If online stores offer card payment, make sure payment is secure and is made through the official payment gateway of the bank or company that can provide such services. Such information can be verified, for example, on the website of Národná banka Slovenska (the National Bank of Slovakia). If payment by PayPal is available, this option is highly recommended. (https://subjekty.nbs.sk/&ll=en?aa=select_sector&bb=2&cc=&qq=)
Use several payment cards – If you frequently shop online, we recommend having an additional card for this purpose with a limited amount of funds and a pay limit. Using one-time virtual payment cards is an even better solution.
Do not provide unnecessary personal information – A reputable online store does not ask you for more personal information than is necessary to deliver the ordered products. If a seller asks you, during registration or payment, to enter non-standard information such as your personal identification number, date of birth, or identity card number, for no apparent reason, it is likely to be a fraud in order to obtain your personal data.
Suspicious e-mails – Be aware of e-mails from unknown senders. Do not click on links or attachments even if they point to an attractive offer. If in doubt, delete the message or contact the sender to verify the authenticity of the e-mail. The best is to verify your e-mail with a phone call. Always search for contacts on the official websites.
Avoid public Wi-Fi networks – Avoid using public Wi-Fi. There is a risk that you may unconsciously disclose your personal data or card information to an attacker. If you do not have a choice and you need to make transaction through public Wi-Fi, use a virtual private network (VPN) to secure your connection.
If you come across a fraudulent website while shopping on Black Friday or Cyber ​​Monday, please contact us, giving us as much as details as possible.
Sources:
https://www.us-cert.gov/ncas/current-activity/2019/11/27/black-friday-shopping-protect-your-identity
https://www.linkedin.com/feed/update/urn:li:activity:6605047777703546881/
https://www.europol.europa.eu/newsroom/news/operation-takes-down-over-33-600-internet-domains-selling-counterfeits-goods
« Späť na zoznam