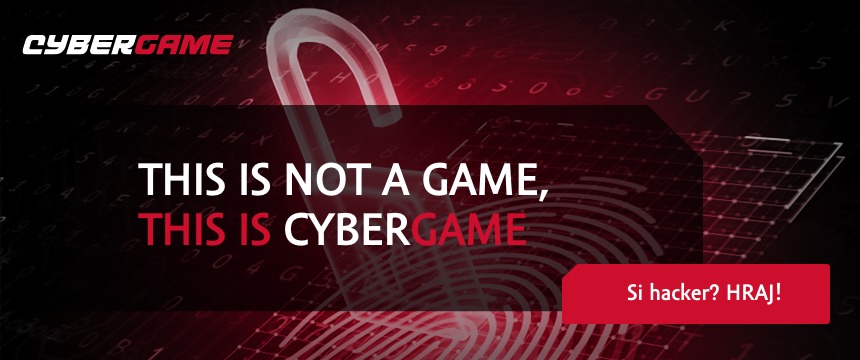 The largest Slovak CTF exercise is over. The results are surprising!
Over a thousand registered players, hundreds of active players, surprise victories and the youngest participants aged 12. Such was the CyberGame
The first edition of the Slovak cybersecurity game CyberGame, where more than one thousand and two hundred participants registered, has ended. 581 players of different ages and professions "collected flags" on the gaming platform, thus CyberGame gave all participants an excursion into the world of cybersecurity professionals.
The National Cyber Security Centre SK-CERT, as an expert guarantor of the competition, prepared more than eighty tasks in four game branches during ten weeks and managed the Frequently Asked Questions (FAQ) channel. The four game branches – malware analysis, obfuscation and cryptography, forensic analysis and OSINT analysis – were mainly inspired by the daily performance of professionals.
The highest score of 741 points and the one-point difference between first and second place testify to the strong competition and the quality of the game. According to the registration data, there are three university students and one civil servant in the top ten. The absolute winner of the CyberGame, the best player and the best student will fly to ESET's malware lab in Montreal.
CyberGame winner Janči is an IT programmer, even without special security experience. Slovakia is perhaps a bit behind in this area compared to other countries where such events have been running for a long time. But then again, it's starting to take off in our country too."
The best female player Ľubica is a member of the Slovak Armed Forces, currently on parental leave. The game was perfectly prepared, it was a great experience and a great learning experience."
Martin is a student at FIIT STU and works in information security as an analyst: "The game especially appealed to me because of the quality of the scenarios, which were very well prepared and enjoyable to play."
"Demands for education and awareness in cybersecurity are growing and gamification is an effective and efficient model for all ages," said Rastislav Janota, Director of SK-CERT. "We are interested in the educated gamers who have used CyberGame as a training platform, but also the nearly seven hundred participants who have signed up and got a glimpse into our world of cybersecurity." Ten players under the age of 25 will be offered the chance to represent Slovakia in the European Cyber Security Challenge national team in Vienna in September.
CyberGame in numbers
1 242 registered participants
547 male and 34 female players who scored, i.e. solved at least one problem
231 players from primary, secondary and university students
30 active players under the age of seventeen
93 players listed public administration as their employer
Full results and player rankings can be found at www.cybergame.sk
Media contact: Simona Kralovicova [email protected]
« Späť na zoznam